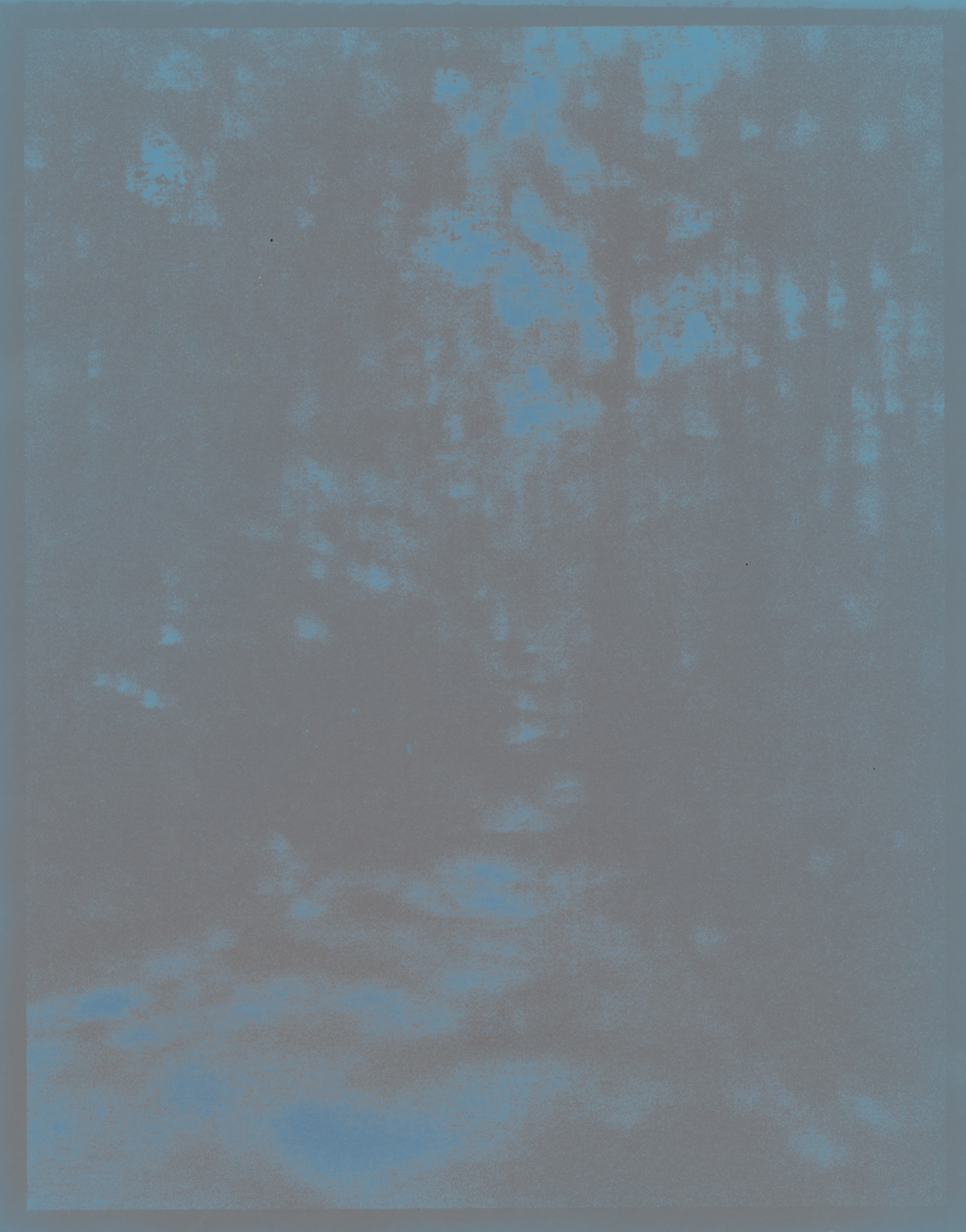 Plato's Home Movies, Rayko Photo Center, 2011
A 60' run of Blue Line of Woods originals were installed opposite more experimental representations of nature. A prepared projection was installed at the end of the gallery.
Over the course of the exhibition the prints would fade and change in color. "Plato's Home Movies" is a prepared projection made of nine tiled 16" x 20" c-prints, the "Blue Line of Woods" diazotypes are 6' x 3' each, "Speed of Dark" is a 20" x 20" pigment print, and "Woods" are 10" x 8" unfixed silver gelatin prints. "Golden Gate Park" is seen here at 40" x 32" as a pigment print.